Synergy 3


Advertising Booking System

APS have now released our much anticipated Synergy 3 advertising booking system.

With a brand new look, a huge number of new features and support for all new ad types, Synergy 3 promises to help your publishing business stay profitable for years to come.
Awesome Features
Synergy 3 has a huge range of features to ensure that you are getting the most from your advertising client base and the most from your staff.
Click to view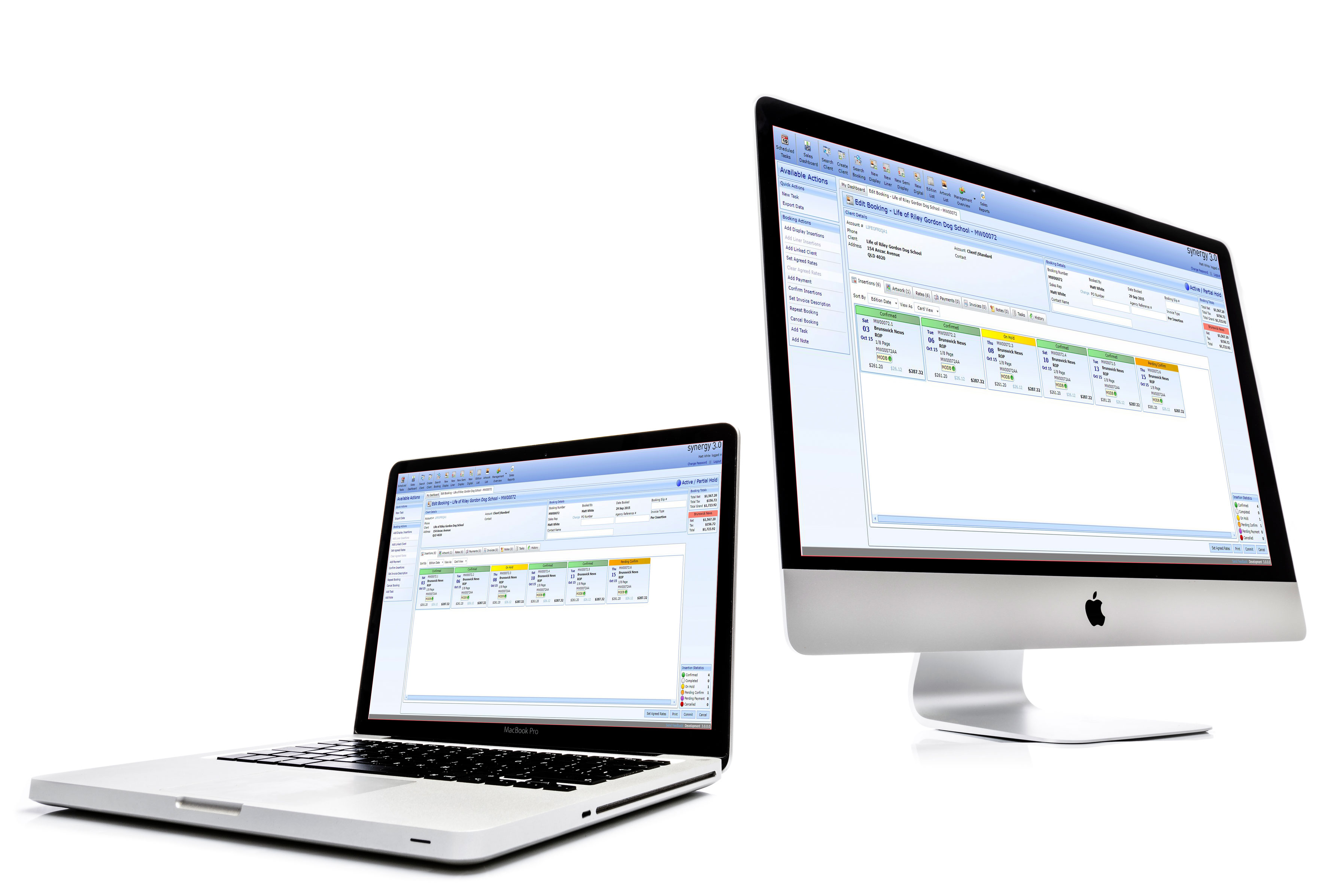 Multiple Ad Types
Synergy 3 now supports a wider variety of ad types, including display, digital, liners, structured and social media.
Customer Relationship Management
No need to replicate data across multiple systems, Synergy 3 has a full CRM system built in.
Managing your client interactions, including lead and opportunity management, multi-user tasking, sales and telemarketing appointments is made super easy.
Also included is an extensive range of management reporting to keep an eye on your sales progress.
Digital Asset Management
The new Synergy Asset Management system provides you with the tools you've been missing to manage your digital assets.
Absolutely everything from advertising copy, editorial photos and pages, client logos, text & pics, even sales campaign documents.
All there right at your fingertips, stored, searchable, viewable and consistently backed up!
Automated Proofing & Authorisation messaging
Synergy 3 will automatically send electronic Booking Authorisations & Proofs on demand and once approved, Synergy 3 will update you on the status.
Simple or Complex Advertising Rates?
The Synergy 3 rating engine is simple to maintain, but incredibly powerful ensuring you maximise all your revenue potential.
How much discounting do your reps get away with? Synergy 3 will keep a watchful eye, and alert you when things are amiss!
Click to view